READY TO SHIP LEOTARD COLLECTION
Show off your own individual style by choosing a ONE-OF-A-KIND leotard.
These suits are in-stock and ready to ship.
(Inventory code is UNDER the photo of each suit)
Suits are ordered by size in the ordering page.
step #1 Find your size.
step #2 Pick the suit you love.
step #3 Purchase before its gone.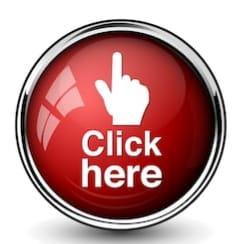 | | | | |
| --- | --- | --- | --- |
| J-7-106 (SIZE 7) $30 | J-8-116 (SIZE 8) $30 | | |
| | | | |
| --- | --- | --- | --- |
| J-6-111 (SIZE 6) $30 | J-5-114 (SIZE 5) $30 | | |
| | | | |
| --- | --- | --- | --- |
| J-8T-115 (SIZE 8 TALL) $30 | J-5-113 (SIZE 5) $35 | | |
| | | | |
| --- | --- | --- | --- |
| J-8-114 (SIZE 8) $35 | J-7T-105 (SIZE 7 TALL) $40 | | |
| | | | |
| --- | --- | --- | --- |
| J-6T-110 (SIZE 6 TALL) $40 | J-7T-104 (SIZE 7 TALL) $35 | | |
| | | | |
| --- | --- | --- | --- |
| J-4-112 (SIZE 4) $35 | J-5T-112 (SIZE 5 TALL) $30 | | |
| | | | |
| --- | --- | --- | --- |
| J-5-109 (SIZE 5) $30 | J-5T-110 (SIZE 5 TALL) $30 | | |
| J-5-111 (SIZE 5) $30 | J-5-108 (SIZE 5) $40 | | |
| J-4-111 (SIZE 4) $30 | J-4-110 (SIZE 4) $30 | | |
J-6-108 (SIZE 6) $30

J-6T-107 (SIZE 6 TALL) $30

J-6-109 (SIZE 6) $40

J-7-103 (SIZE 7) $30

J-7-101 (SIZE 7) $30

J-7-102 (SIZE 7) $30

H-7T-120 (SIZE 7 TALL) $40

I-4T-107 (SIZE 4 TALL) $40

J-8-111 (SIZE 8) $30

J-8-113 (SIZE 8) $30

H-14-114 (SIZE 14) $30

H-14T-102 (SIZE 14 TALL) $30

H-14-111 (SIZE 14) $30

J-8-112 (SIZE 8) $40

J-12-106 (SIZE 12) $40

J-12-107 (SIZE 12) $30

J-10T-104 (SIZE 10 TALL) $30

J-8T-110 (SIZE 8 TALL) $40

J-10-111 (SIZE 10) $30

J-10-103 (SIZE 10) $30

.

H-10T-113 (SIZE 10 TALL) $40

J-10-109 (SIZE 10) $30

H-10T-108 (SIZE 10 TALL) $30